THANK YOU TO OUR CORPORATE SPONSORS
This workshop explores methods that can be used by engineers, contractors, and vendors to overcome the objections of business owners toward investments in energy efficient products and services. The session will emphasize financial considerations that go beyond the traditional "first cost" and "simple payback" method. Attendees will learn how to use return on investment, life cycle cost analysis, capitalization rate, and tax effects to help business owners appreciate the true long-term financial benefits of energy efficiency. In addition, the workshop will explore the underlying psychology of financial decision-making and the thought processes that give rise to common objections to investments.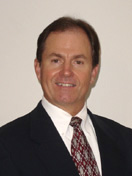 SPEAKER:
Hank Jackson, Salas O'Brien (Weaverville, NC)
Hank Jackson is currently National Director of Cx Training for Salas O'Brien. He has provided technical training and consulting services since 1979. He holds a Bachelor of Aerospace Engineering (1974) and a Master of Science in Aerospace Engineering (1978), both from the Georgia Institute of Technology, Atlanta, Georgia.  Mr. Jackson served  as director of the Georgia Industrial Energy Extension Service program at the Georgia Institute of Technology prior to entering a private consulting practice. During a five year hiatus from consulting (1999 -2005), he was department chair of Mechanical Engineering Technology at ASHville Buncombe Technical Community College in Asheville, North Carolina.. Most recently he has been employed as a Senior Mechanical Cx Engineer with Salas O'Brien, Atlanta, GA.
Mr. Jackson specializes in building commissioning and energy efficiency Operatoin of commercial, industrial buildings. He has provided training for numerous public electric and natural gas utilities, including Georgia Power, Midwest Gas, Pacific Gas and Electric, Southern California Edison, and Niagara Mohawk Power. He has also traveled abroad to Jamaica and Central America to conduct energy audits and to provide technical training, including a lecture series in Spanish.
Mr. Jackson has been a member of ASHRAE since 1983. He coauthored "Infiltration heat gains through cold storage room doorways," 1989 with W.A. Hendrix and D.R. Henderson, ASHRAE Transactions 95(2).
Registration and Payment for Upcoming Event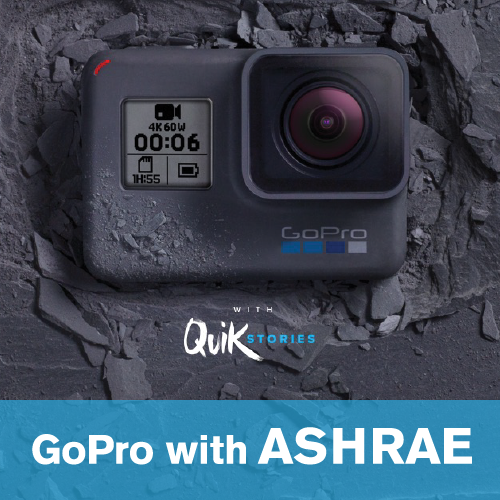 Take your career to the next level and GoPro with ASHRAE! New Members who join between July 9 and August 31 will be automatically entered to win a GoPro Hero 6 Black. If you or someone you know is thinking about joining ASHRAE, now is the time to do it!
The winner will be contacted the week of September 3 and announced on this page no later than September 20, 2018. See complete Contest Rules
2019 ASHRAE Winter Conference & AHR Expo
Atlanta, GA | January 12–16, 2019
The 2019 ASHRAE Winter Conference will be held in Atlanta, GA! The Technical Program along with Committee meetings, Registration, the Bookstore and Speakers Lounge will be at the Omni CNN Center and the Georgia World Congress Center. 

The AHR Expo will take place at the Georgia World Congress Center, Monday, Jan. 14 – Wednesday, Jan. 16.
Registration is now open:
REGISTER NOW
JUSTIFICATION TOOLKIT
Your ASHRAE Conference badge provides free entry to the AHR Expo show floor, or you can register for free until January 9, 2019. After January 9, 2019 the fee will be $30 to attend the AHR Expo only.
We will now be posting our Chapter's meeting minutes on this website for download.  The Meeting Minutes section is under the "About us" section in the green menu bar on the left of the website.  Click here to view the available minutes to download: http://www.ashraetucson.org/about-us/meeting-minutes