Topic Description-
The ASHRAE Building Energy Labeling Program
 GBCI Approved | 1 CE Hour | 0920002620
 AIA Approved|1LU/HSW|BAHNFLETH01
Whether voluntary or mandatory, the rating of the energy use and indoor environmental quality of buildings is a growing trend worldwide. In 2009, ASHRAE introduced its own "Building Energy Quotient" (bEQ) labeling program for new and existing buildings and is now in the process of implementing it. It is a comprehensive and rigorous program comprising not only an energy use performance scale, but also tools and procedures for performing ratings and certifications for the qualified energy modelers and building assessors who will use them. This presentation provides an overview of the bEQ program, compares it to other building certification programs, identifies the benefits of certification, and summarize the current status of the bEQ program and plans for the future.
About the Speaker-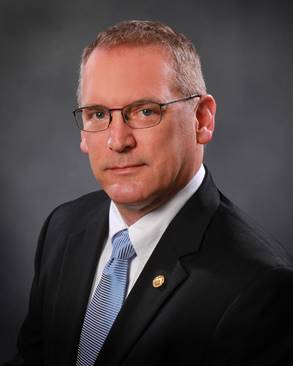 William "Bill" Bahnfleth, Ph.D., P.E.
ASHRAE Distinguished Lecturer 
William Bahnfleth is Professor and Director of the Indoor Environment Center in the Department of Architectural Engineering at the Pennsylvania State University (Penn State) in University Park, PA, where he has been employed since 1994. Previously, he was a Senior Consultant for ZBA, Inc. in Cincinnati, OH and a Principal Investigator at the U.S. Army Construction Engineering Research Laboratory in Champaign, IL. He holds BS, MS, and PhD degrees in Mechanical Engineering from the University of Illinois, where he also earned an undergraduate degree in music (pipe organ performance), and is a registered professional engineer.
At Penn State, Dr. Bahnfleth teaches undergraduate courses in HVAC fundamentals and controls and graduate courses in chilled water systems, hot water and steam systems, and indoor air quality. His research interests cover a wide variety of indoor environmental control topics, including chilled water pumping systems, stratified thermal energy storage, protection of building occupants from indoor bioaerosol releases, ultraviolet germicidal irradiation systems, and others. He is the author or co-author of more than 150 technical papers and 13 books and book chapters. He consults on the design of chilled water thermal energy storage systems and has been involved in more than 20 projects world-wide.
Dr. Bahnfleth is a fellow of ASHRAE, the American Society of Mechanical Engineers (ASME) and the International Society for Indoor Air Quality and Climate (ISIAQ). He is a member of the Indoor Air Quality Association (IAQA), the International Building Performance Simulation Association (IBPSA), Sigma Xi, the American Society for Engineering Education (ASEE), and the Society of Building Science Educators (SBSE). He has served ASHRAE in a variety of capacities, including Student Branch Advisor, Chapter Governor, Technical Committee and Standing Committee Chair, and as Director-at-Large, Vice President, Treasurer, and 2013-14 Society President. He is the recipient of a 1st place ASHRAE Technology Award, Transactions Paper Award, and Distinguished Service and Exceptional Service Awards. In 2016, he received the Penn State Engineering Alumni Society's World-Class Engineering Faculty Award.