Program Topic:
Net-Energy Water Loops: a Clear Path to Net Zero Energy Buildings
This presentation examines the design path concepts for achieving a Net Zero Energy Building by examining: the characteristics required in HVAC Systems for energy transportation and system scalability; efficiency optimization strategies to reduce off-site energy consumption; the integration of HVAC systems to non-HVAC systems within the building to improve system efficiencies while reducing first costs; and the requirement to easily connect to on-site renewable energy systems.
Learning Objectives:
1)      Define and compare net energy loops (air, refrigerant and water) within a building
2)      Implementation of various types of net energy water loops
3)      Strategies in optimizing net energy water loops
4)      Importance to include non-HVAC systems to reduce the cost of on-site renewable energy systems
Credits Available:  1 PDH    Professional Development Unit
Speaker: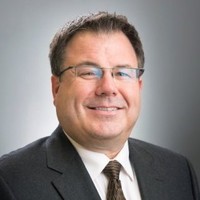 Alan Niles, Western Region Commercial Sales Manager, WaterFurnace International
Gig Harbor, WA
Alan Niles is a mechanical engineer with over 30 years of experience working for manufacturers of commercial water source heat pumps concentrating on commercial tower/boiler system design and commercial geo-exchange system design.   Alan Niles received IGSHPA certification as a commercial ground loop designer in 1989.
Alan Niles is currently in his second two year term as a Distinguished Lecturer for ASHRAE, speaking on two topics: Net-Energy Water Loops: a Clear Path to Net Zero Energy Buildings; and the Economics and Design of Commercial Ground Loop Systems. In 2013, Alan Niles' article "Net-Energy Water Loops," published in the August edition of HPAC (Heating/Piping/Air Conditioning) Engineering. In March 2015, cosponsored by HPAC Engineering, Alan held a nation-wide webinar on the use of the net energy water loop and simultaneous heat/cool heat pump chillers to achieve net zero energy goals.
Registration and Payment for Upcoming Event