UPCOMING CHAPTER MEETING ...

TUE 12FEB19 with Program Topic:  The Future of Refrigerants
Hear from the 2018-2019 Chairman of ASHRAE's "MTG.LowGWP Refrigerants" Committee for the latest industry news ... MTG.LowGWP coordinates TC/TG/TRG technical activities to help transition the HVAC&R industry to sustainable lower Global Warming Potential (GWP) alternative refrigerants.
Jim Wolf, President of Global Policy Associates, will provide the latest information on U.S. laws and regulations and international agreements, that impact the future use and phase out of HCFC (R-22 and R-123) and HFC (R-134a, R-410a, and R-407c) refrigerants. The presentation will include current requirements of the Montreal Protocol, Kyoto Protocol, the Clean Air Act, U.S.EPA regulations, Canadian HFC regulation, California proposed HFC regulations and amendments to the Montreal Protocol that phase down the production and use of HFCs such as 134a and 410a. Information will also be provided on research related to the possible use of flammable refrigerants including a forecast of new alternative refrigerants and equipment availability using low GWP alternatives.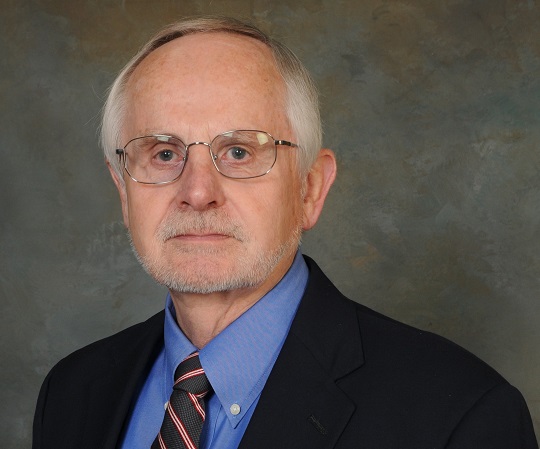 SPEAKER:   Jim Wolf, President of Global Policy Associates
James Wolf has over 50 years of experience in the building technology industry and has held positions with The Trane Company and American-Standard in marketing, government affairs, and environmental policy. During his time with Trane and American Standard he was actively involved in policy affecting building technology and with international and domestic laws and regulations affecting energy efficiency of buildings and refrigerant technology.  At the international level, he has actively influenced policy at the Montreal Protocol since 1988 and at the United Nations Framework Convention on Climate Change since 1993. At the domestic level, he was responsible for assuring compliance with U.S. laws impacting refrigerants and energy efficiency of building technology. He received the U.S. EPA award for leadership in Ozone Protection.
 He earned a BS degree in Electrical Engineering at the University of Arizona and a MBA from American University in Washington, DC. He served in the United States Army as a Signal Corps Officer.
 Active in the American Society for Heating, Refrigerating, and Air Conditioning Engineers (ASHRAE), he served as Society President in 2000/2001. He is presently on the Board of Trustees for the ASHRAE Foundation, member of the Development committee, and Chairman of the MTG Low GWP refrigerants committee. He received the ASHRAE Distinguished Service Award and the ASHRAE Exceptional Service Award.
He served as Chairman of the Alliance for Responsible Atmospheric Policy for four years and as Chairman of the U.S. TAG for ISO-205, building environment for three years. He is currently Chairman of the International Policy Committee, Treasurer, and on the Board of Directors of the Business Council for Sustainable Energy. He is currently actively involved as a business advisor at the Montreal Protocol and Kyoto Protocol meetings.